The Herzegovina wine route offers a unique and unforgettable experience for wine lovers from all over the world!
The region is renowned for its world-class wines, and visitors can explore a range of wineries, wine clubs, wine bars, and restaurants that offer an array of wine-related experiences. From wine tastings paired with local food to picnics in the vineyards, visitors can indulge in a variety of activities that will delight their senses.
Winery tours provide an opportunity to learn about the winemaking process, while premium experiences offer a chance to meet with winemakers and their families or enologists. Many experiences take place in stunning outdoor locations, such as on the banks of rivers or on historic sites, making the Herzegovina wine route a truly unique and unforgettable wine-tasting experience.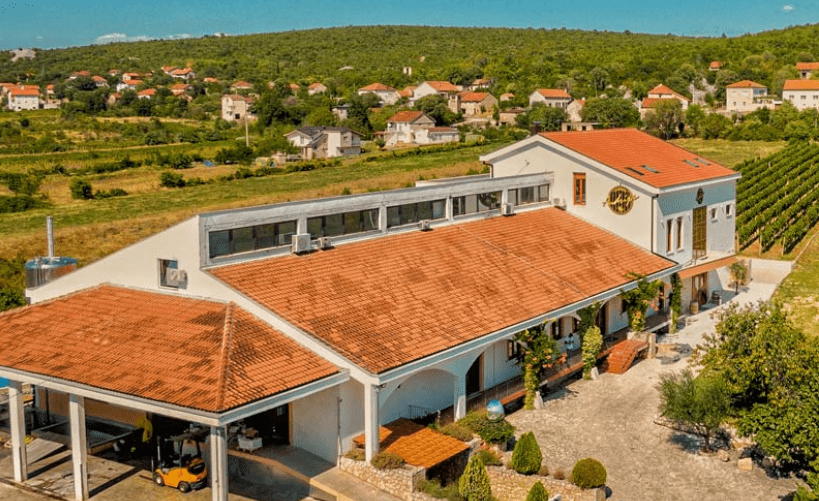 Experience the best of Herzegovinian hospitality and family traditions at Andrija Winery! The Ćorić family has been engaged in wine production for four generations, with the winery receiving its name from Andrija Ćorić, who significantly advanced and expanded production in the mid-20th century.

The modern Andrija Wine Cellar is a love letter to the stone that dominates the Herzegovinian landscape and the wine it brings forth through its vineyards. Start your visit with a small exhibition dedicated to the family history and continue to the expansive restaurant and tasting room with a gorgeous view over the surrounding vineyards. Taste some of Andrija's famous wines and brandies with a traditional Herzegovinian plate of home-made bread, cured meats, cheese and olives. The true treasure of the Andrija Winery is the wine cellar, resembling a traditional Herzegovinian stone house and housing a "wine bank", an archive of the most valuable wines owned by Andrija's friends and business partners.

The latest addition to the winery is the Andrija Wine & Heritage Hotel, the first of its kind in Bosnia and Herzegovina, offering luxurious rooms overlooking the surrounding vineyards.
Read more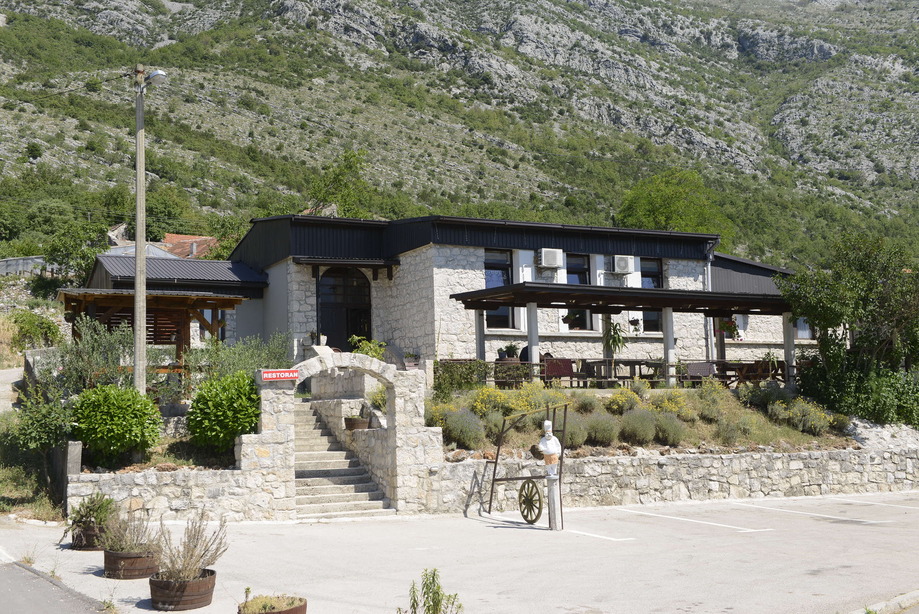 Located on the road to Mostar and only 30 kilometers from Trebinje is the Herzegovinian village of Dračeva. The village is ideally situated just a short distance from Zavala Monastery and Vjetrenica Cave and occupies the middle of the Popovo Polje field, a place where vines are said to be treated as a family. It is also the home of the Anđušić family Vineyard and Winery, a family enterprise that boasts a tradition of winemaking that has been passed down from generation to generation and is based upon the foundation on dedication and perseverance. A restaurant and tasting room welcome guests who will, no doubt, be eager to taste the Žilavka and Vranac, produced from grapes cultivated in the surrounding vineyards. Completing the experience of rural Herzegovinian tradition are the cheeses and ham produced on site, providing a delicious accompaniment to the wine, sweeping rural views, and rustic ambience.
Read more