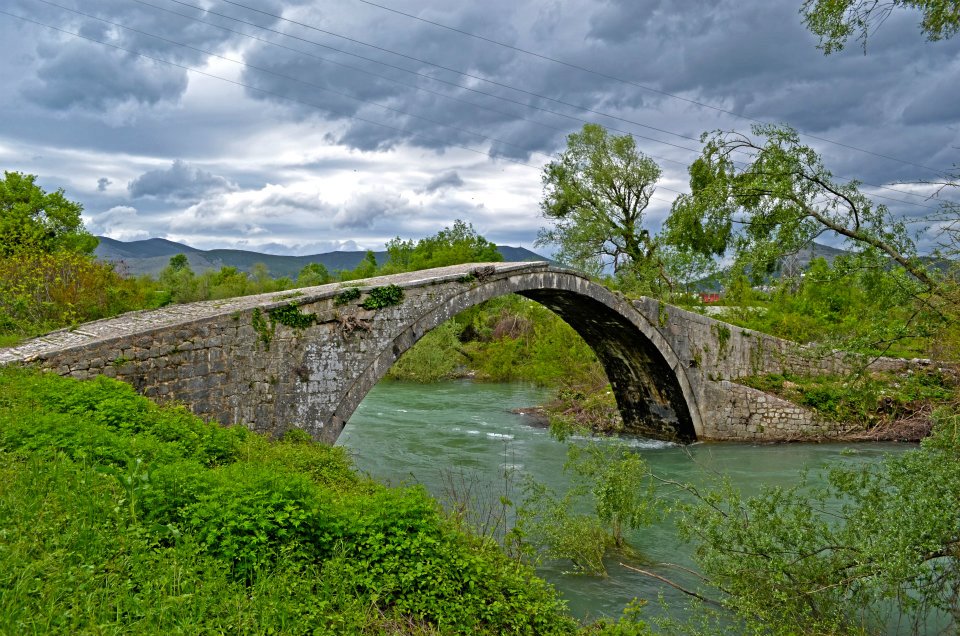 One of the most famous bridges is definitely the Old Bridge in Mostar, but little is known that there is a bridge just 40 km south of it, which was built half a century before it. It is an old stone bridge on the Bregava River in the Čapljina municipality, which was built in 1517 by the Herzegovinian Sandžak-beg Mustafa (Mustaj-beg), which is why this bridge is often called Mustajbeg's bridge, and it was renovated by Ibrahim Šišman pasha from The author. It is located between Klepac and Tasovac polje. A bridge with a very elegant arch construction, which in some elements resembles the arch of the Crooked Bridge on the Radobolja in Mostar, but with its specific features it stands out and represents one of the most significant works of Ottoman architecture in the field of infrastructure facilities.
Read more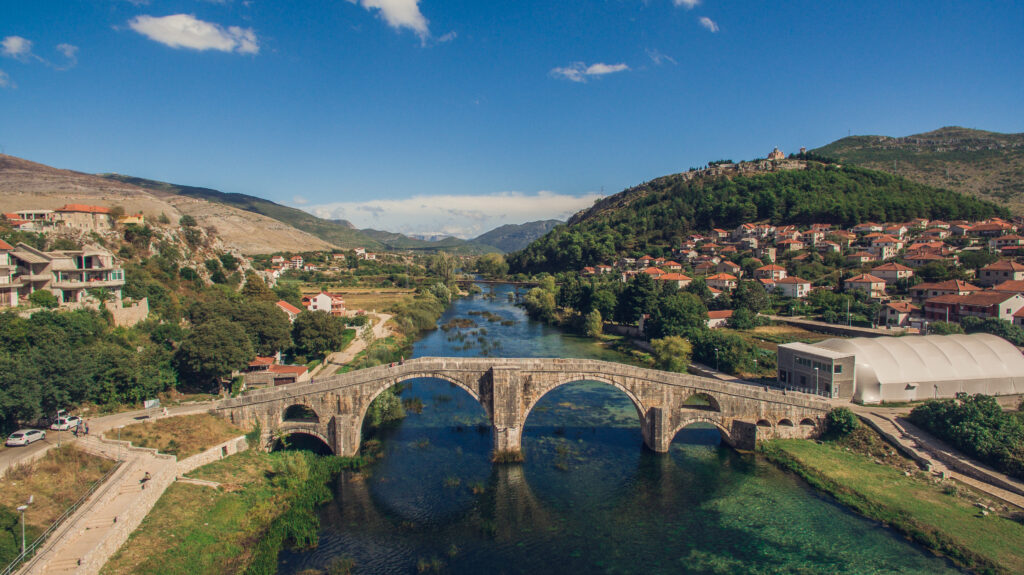 Water is one of the most important natural resources of east Herzegovina. Trebišnjica possesses a vast unused potential, and it used to be the longest sinking river in Europe (98km). It is precisely in Trebinje where its beauty takes a full form. Banks of Trebišnjica are intertwined with many bridges, one of those standing out with exceptional beauty is the Arslanagić bridge, most famous monument from the Ottoman period in Trebinje. The Bridge played a very important role in Balkan architecture of 16th century. Mehmed-Pasha Sokolović built the bridge 1574 in honor to his son who was killed in the battle with Venice. When Turks got pushed away from Herceg Novi in 1687, many Turkish families moved from this town to Trebinje. A certain individual named Arslan-aga was among them. He was given land east of Trebinje: Zupci, Necvijeće and Jasen, and was also put in charge of collecting fee people had to pay to cross this bridge. Since that, this bridge was named after him – Arslanagić (Arslan-aga) bridge. With the construction of hydropower system on Trebišnjica in 1965 the bridge got submerged under the newly created reservoir lake. However, in 1966 the Institute for Protection of Cultural Monuments requested the bridge to be moved upstream to the new location – between Gradina (right river bank) and Police (left).
Read more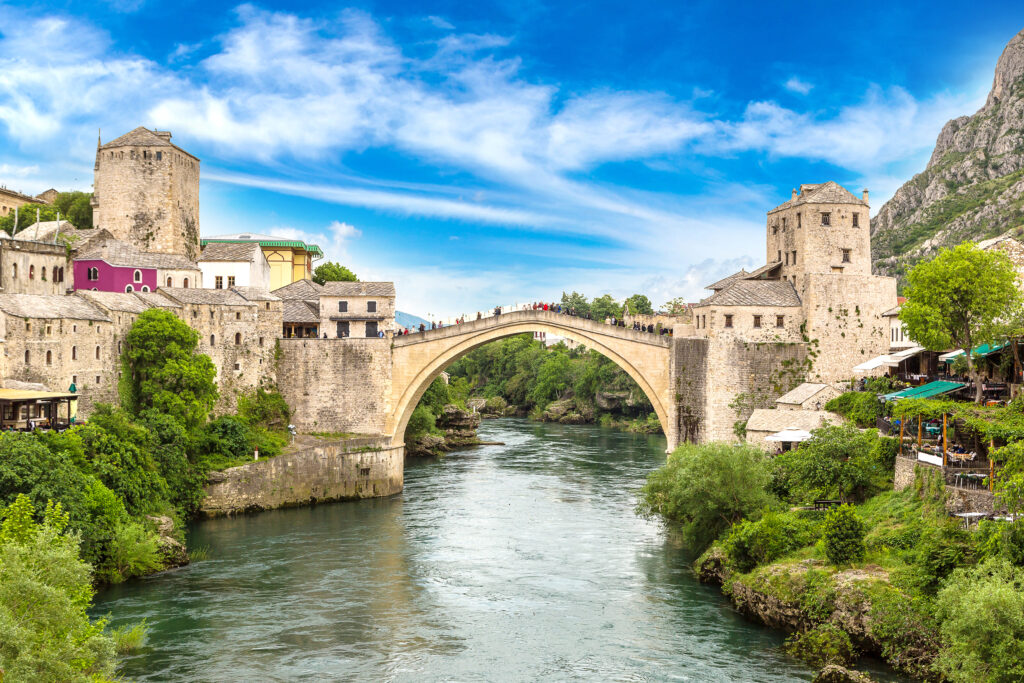 The iconic Old Bridge of Mostar is a magnificent stone masterpiece built in 1566, stands tall as the city's symbol and connects local legends to its legacy. This architectural marvel survived for over four centuries until tragedy struck in 1993 when it was bombed. But resilience prevailed, and the bridge's reconstruction was a remarkable endeavor, based on the original techniques Ottomans used while building the bridge. The ceremonial inauguration of the bridge took place in 2004, and in 2005, the Old Bridge was included in the UNESCO list of cultural heritage. The Old Bridge, as the main symbol of the city, attracts thousands of visitors every year, and it is especially fascinating in July when traditional bridge jumps take place.
Read more